Talent for Care bring sustainability to care sector recruitment, through innovative workforce solutions.
Tigerpink designed the website and logo for Talent for Care and continue to develop the website in the changing landscape of the COVID-19 Pandemic. It is a pleasure to work with this dynamic young company.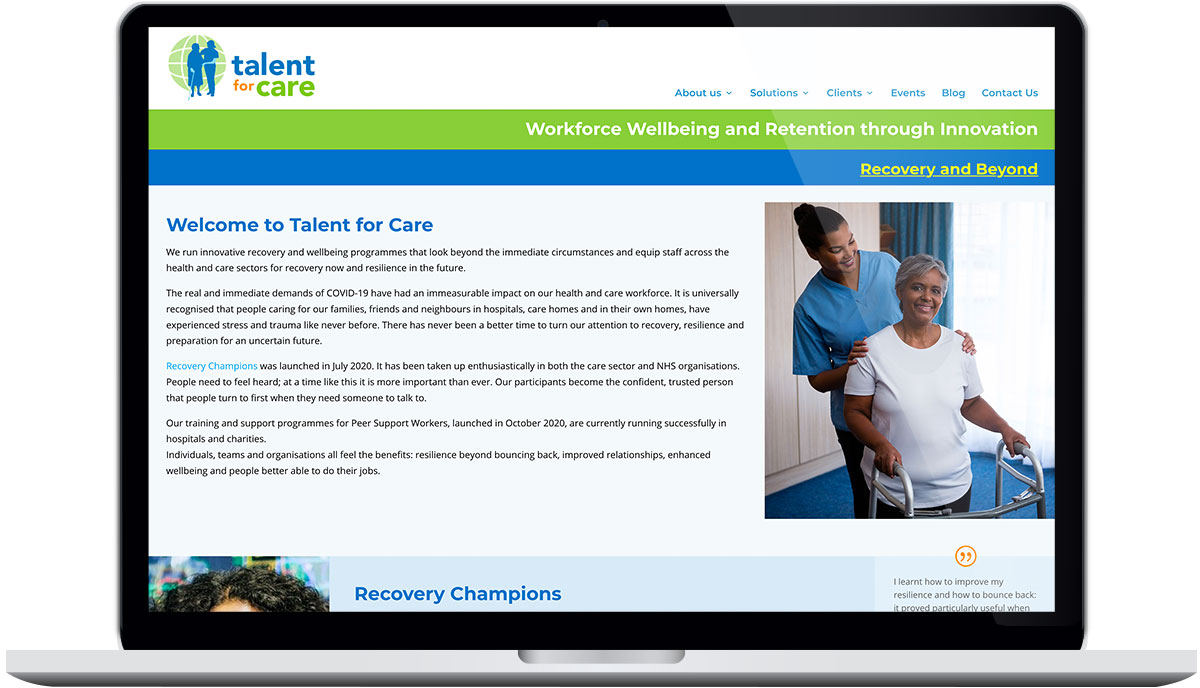 Tigerpink updates and maintains the website and built a WordPress site where the latest news and events can be posted to keep visitors up-to-date.
Tigerpink is brilliant, we have worked with them for many years, from website building to graphic design and more. They are quick, high quality, great value and totally reliable. We would thoroughly recommend them