Jenny Runacre is an actress having starred in Films by Ridley Scott (the Duellists), Tony Richardson (Joseph Andrews) and Derek Jarman (Jubilee) to name but a few.
Tigerpink designed and built Jenny's website so she can add her latest news and act as a showreel for her past performances.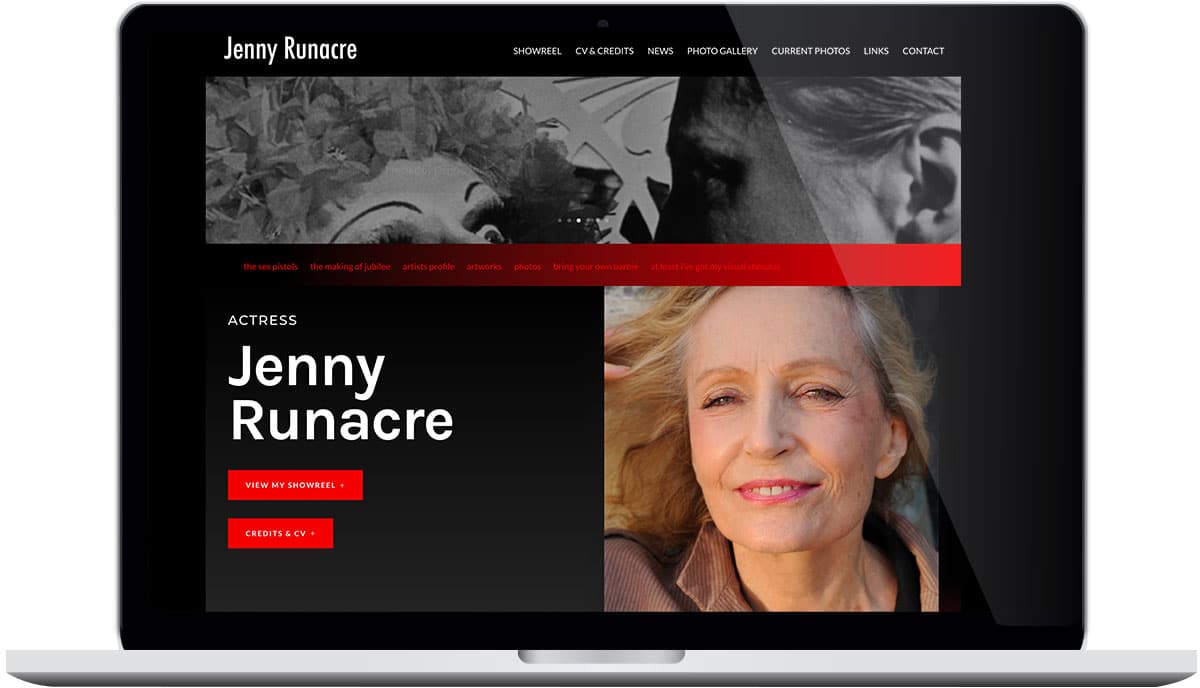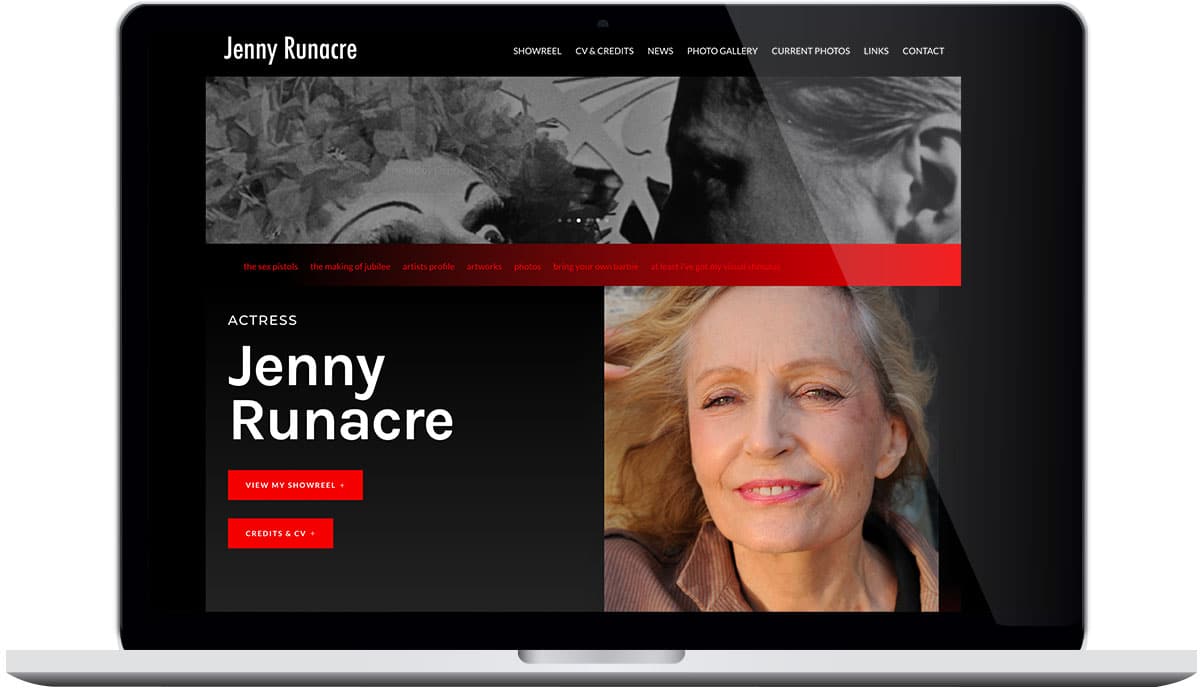 Tigerpink have been designing my website for several years. I have always found them very creative with an innate understanding of what I require. They are also extremely professional, very responsive, efficient and above all very good value. I highly recommend them.