Eye-catching design is a scenic design and construction company providing innovative sets for Production Companies, Broadcasters and Corporations at studios and locations in the UK and internationally since 1997.
Tigerpink have been working with Eye-catching design since they were formed in 1997, designing their printed materials including brochures, business cards, set backings and graphics and the company website.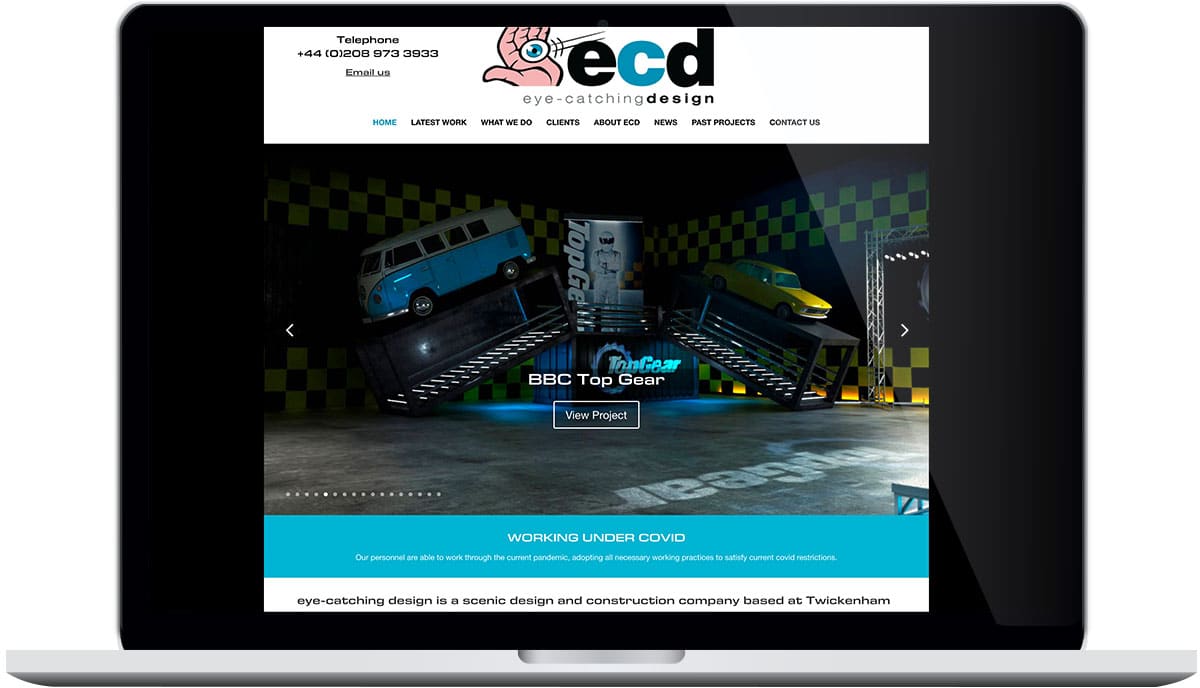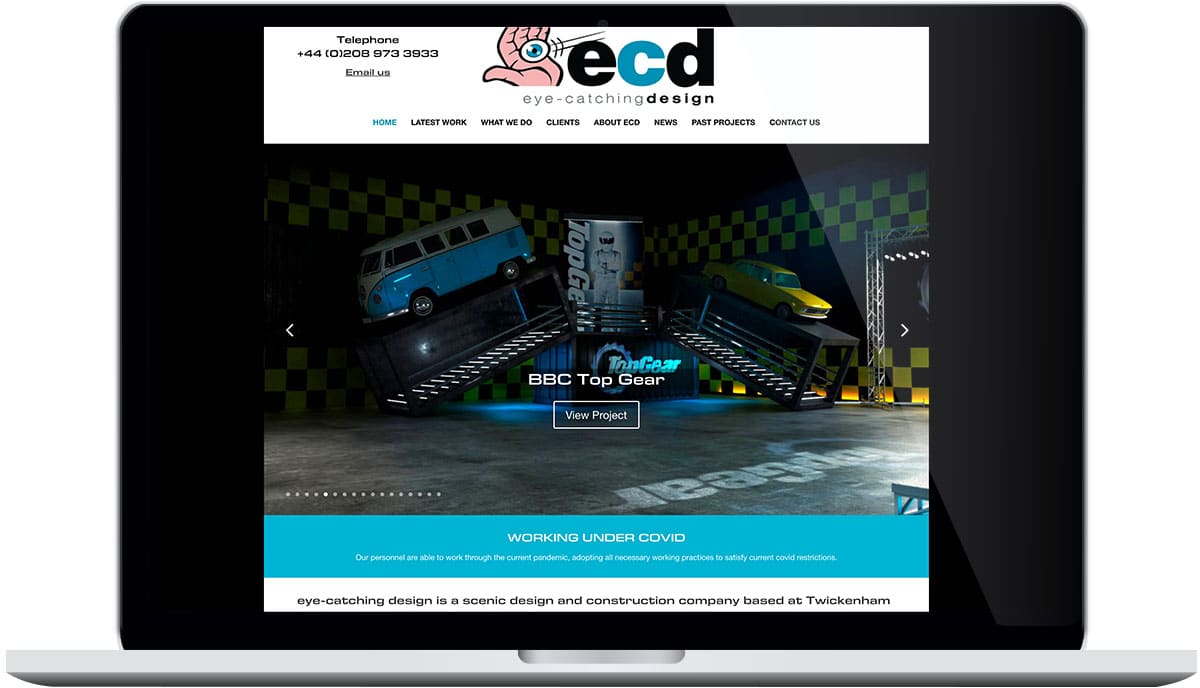 We have just finished redesigning the website making it fully responsive for smartphones and tablets.
I've got to say Richard that the new website is looking fantastic. I really thinks it puts us in a different league.
Thank you so much for this. I just love to keep looking at it!!
All the best.