Liberal Judaism – Bringing Judaism Home
Tigerpink were commissioned by Liberal Judaism to create a one page website to help their 2022 fundraising campaign 'Bringing Judaism Home'.
The webite tied into a fundraising platform.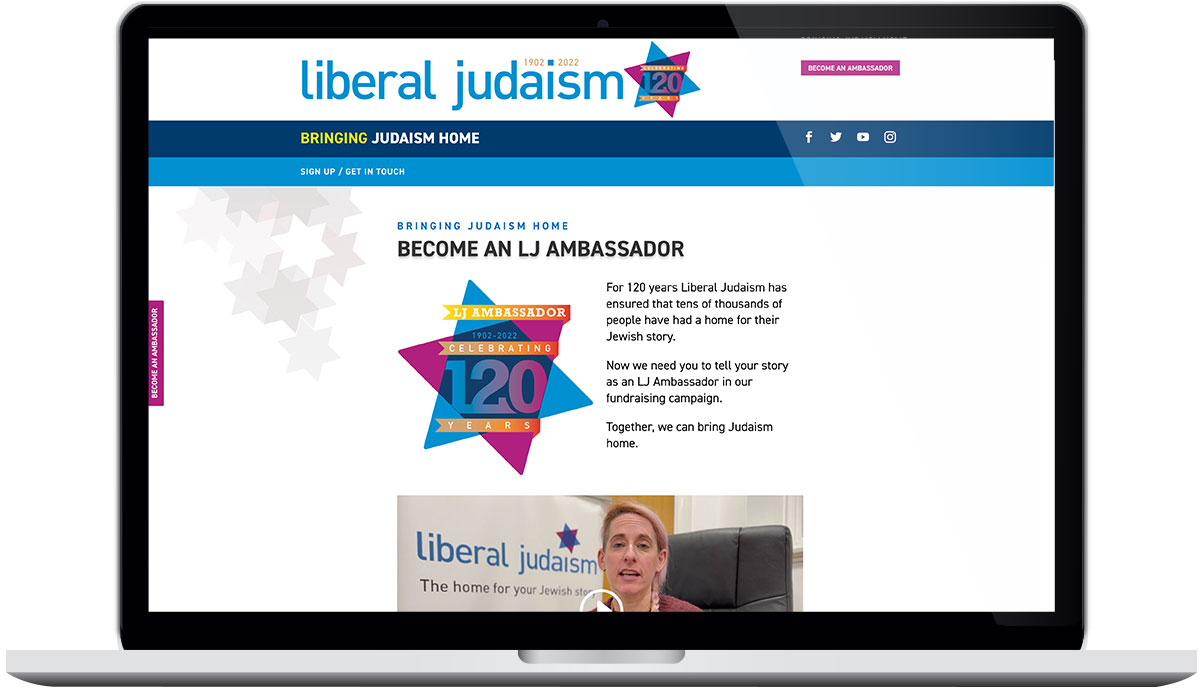 I worked with Tigerpink on a website for a large fundraising campaign. The wonderful thing about working with Richard is that he has a unique ability to turn your vision into a visual reality. He is able to listen, take feedback, and give his own feedback in a way that makes the final product better than you could have imagined. Tigerpink delivers on time; effectively, reasonably and in a way that leaves you eager to work with them again.