Alan Woodhouse is a voice, speech and acting coach for the entertainment industry.
Alan had lost control of his previous website and ownership of his domain name and was no longer able to login to his site to edit his content. Through some investigation I was able to re-establish ownership of his domain and get his site working again.
Alan is a technophobe but with some training and lots of coffee he now updates his site with his latest news.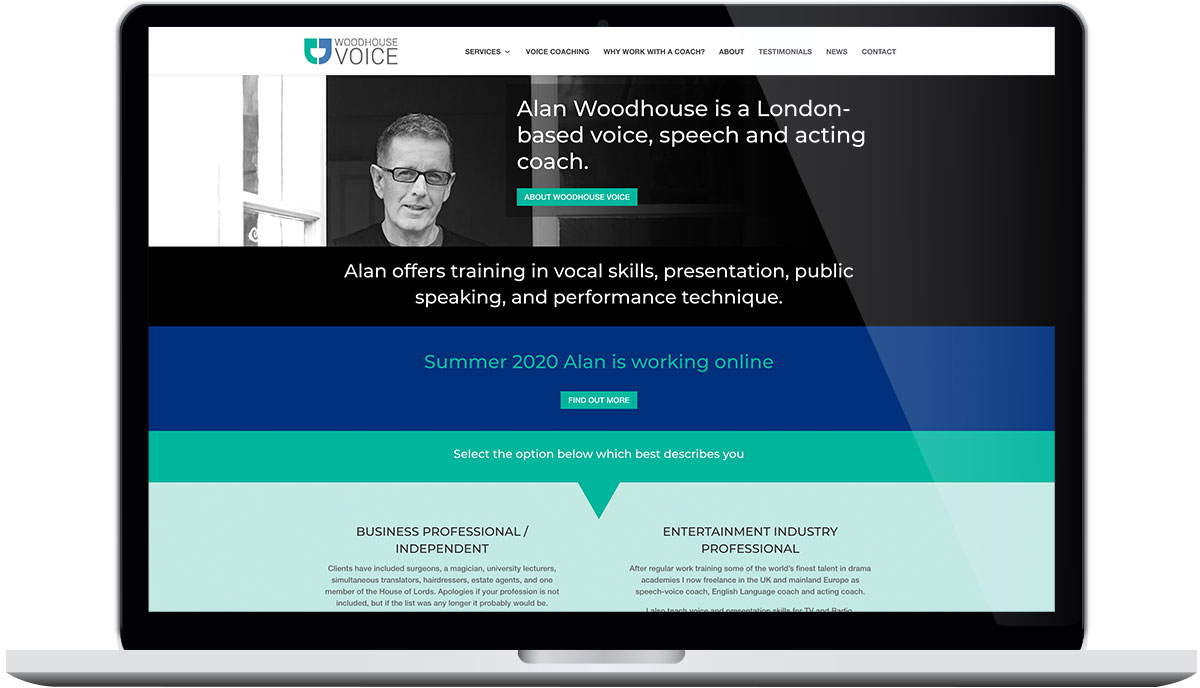 I've been with Richard for five years now. He worked on the design of my website and looks after my website. Richard seems to well understand my pretty-well total lack of any technical knowledge. But even managed to teach me how to add material to the Blog on my site, all by myself. I now do this with great pride, each time studying Richard's ultra-clear, blow-by-blow, instructions.
And not once has my website blown up or otherwise disappeared into the ether. I can totally recommend the services that Richard offers.