Project Website design and build
The Pineapple Project is the community space of the church of St Mary's, Bourne Street, London. They aim to raise money to renovate their building to offer a wider range of services to their community.
Tigerpink designed and built the website and gave training to allow the administrator to keep the website updated.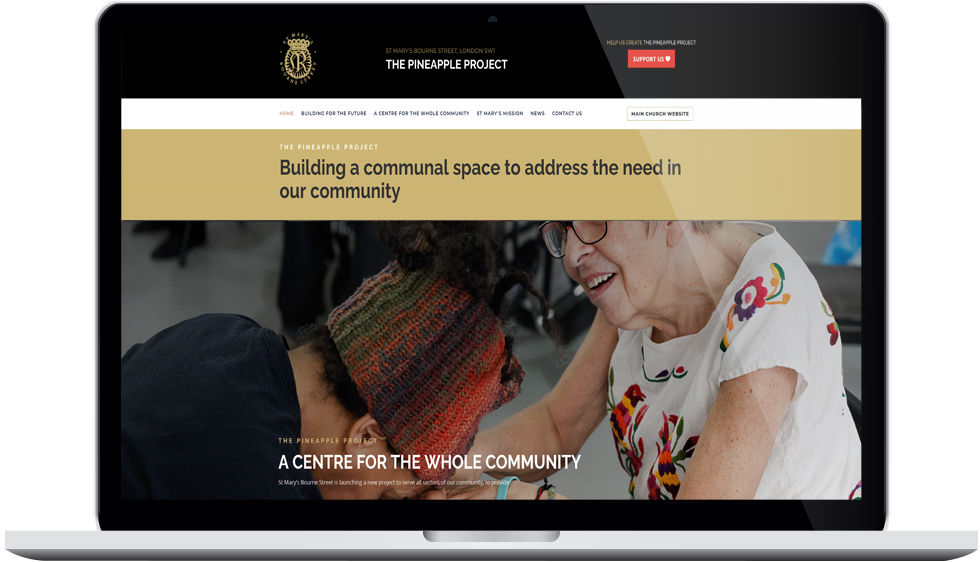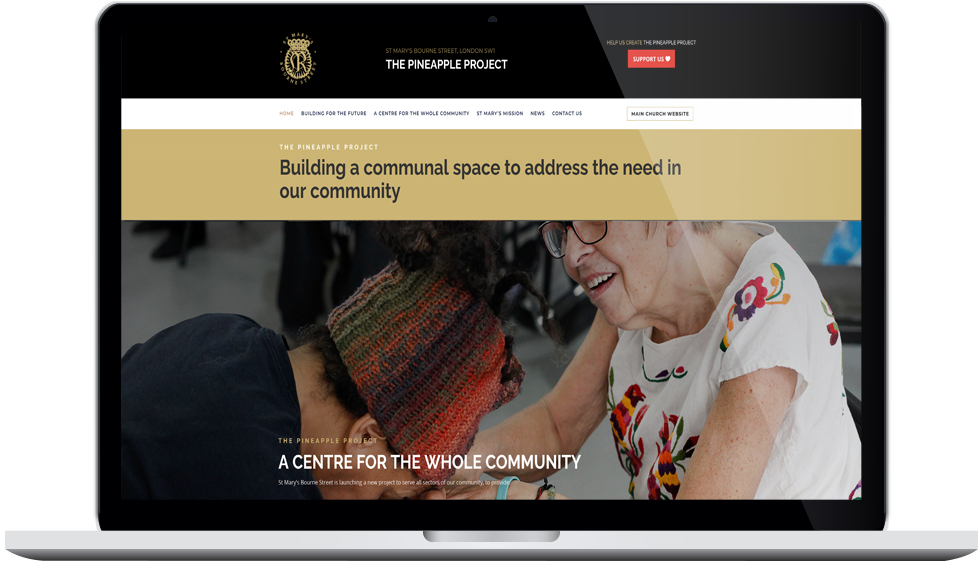 Richard has a spot-on design sense as well as an instinct for understanding the story that I wanted my website to tell.  He was very easy to work with and his experience and professionalism meant that his suggestions all added real value. He was also willing to go the extra mile to get things absolutely right.
Thanks, Richard, I hope we can work together on another project soon.